Rating of organization: 4/5, total votes 901.
| | |
| --- | --- |
| Name of Organization | SeekCap |
| Full Name of Organization | seekcap |
| Hotline | +63 915 239 2083 |
seekcap - Product Features
| | |
| --- | --- |
| Min. financing amount | 1000 php |
| Max. financing amount | 3000000 php |
| Max. financing amount | 365 days |
| Loan tenure | 1% |
| Approval duration | Average time from 2 to 12 hours |
Fees & Charges
| | |
| --- | --- |
| Debt consolidation | Information on debt consolidation is not listed on the site. You need to contact representatives of the organization through any source and clarify |
| Processing fee | One-time fee is not charged when making a loan |
| Stamp duty | Stamp duty is not provided in the organization |
| Annual fee | Annual fee ranges from 180% to 365% depending on the percentage under which you borrowed |
| Other fees | Other fees are not listed on the site. However, when applying for a loan, you can include insurance or any other services. For more information, you need to consult with representatives of the organization. |
Penalties
| | |
| --- | --- |
| Early settlement | Early debt settlement does not charge you extra fees. For more information contact the credit organization. |
| Late payment charges | 6% of overdue amount |
| Other penalties | Not provided |
Additional Requirements
| | |
| --- | --- |
| Need to bind a bank account | No |
| Other details | Payment on the loan occurs through a bank card |
IS SeekCap LEGIT?
SeekCap.ph is a Philippines-based financial services company that works to provide customers with access to loans and other financial products. The company has been in business since 2016 and has helped thousands of Filipinos access the necessary funds they need for various needs, such as starting a business or buying a house.
In terms of customer reviews, SeekCap.ph receives an overall rating of 8.4/10 on online review platforms, indicating that users are largely satisfied with the services provided by the company. Customer feedback also highlights the convenience and speed of the application process, as well as the friendly customer service team that responds quickly to inquiries.
Best offers
When it comes to safety and trustworthiness, SeekCap.ph has implemented several security measures to ensure that customers' information remains secure when using their services. They use 256-bit data encryption technology from leading vendors to protect all data transmissions, as well as strict authentication procedures for logging in and accessing accounts on their website. In addition, their operations are compliant with all relevant Philippine laws and regulations regarding online banking transactions and consumer protection regulations, making them a legitimate financial institution offering secure transactions in compliance with applicable laws.
Overall, there is evidence suggesting that SeekCap is indeed a legitimate provider of financial services within the Philippines. Their high ratings from customer reviews reflect satisfaction with both their services and their safety protocols when handling sensitive personal information. Moreover, they are compliant with all applicable laws and regulations governing online banking transactions in the country, further reinforcing their legitimacy as providers of reliable financial solutions to those who need it most.
Example of calculating interest and loan payments
SeekCap.ph offers a wide range of loan services and products that customers can use to access the funds they need for various purposes. To calculate the interest and loan payments when using SeekCap, customers must first input certain information about their loan into the company's online calculator. This includes the amount of the loan, its term, payment frequency and other details related to the loan.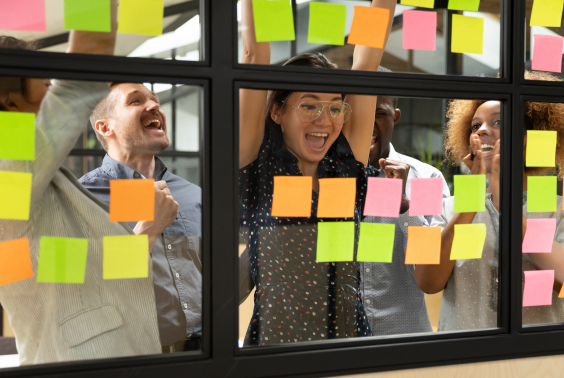 Once this information is added, SeekCap will then show customers a breakdown of their estimated monthly payments and total cost of their loan. This breakdown will include an estimate of how much interest is required for each payment, as well as any applicable government or processing fees associated with their loan.
In addition, SeekCap also allows customers to view detailed amortization tables showing them exactly how much of each payment goes towards principal and interest over time. This enables customers to easily monitor their loan's progress and ensure that they are able to make timely payments on their loans without incurring any additional late fees or penalties.
Overall, SeekCap provides an easy-to-use online calculator for calculating interest rates and loan payments on its website. The calculations provided by SeekCap are accurate and reliable on loans ranging from small personal loans to larger business loans, allowing customers to easily understand the terms of their loans before committing to them.
How much does SeekCap charge in interest and fees?
SeekCap.ph charges various interest rates and fees depending on the type of loan being taken out. Generally, their interest rates range from 1% to 24%, with an average interest rate of 8%. They also charge a processing fee, typically between 0.5%-2% depending on the loan amount and term. In addition, they may also charge a late fee if payments are not made on time.
Overall, SeekCap remains competitive in terms of interest and fees compared to other providers. They strive to provide customers with fast access to the funds they need at a reasonable cost, making them a great choice for those seeking dependable financial services in the Philippines.
Contacts of SeekCap
SeekCap.ph offers a wide range of financial services to people in the Philippines, and makes it easy for customers to get in touch with them for inquiries or support-related issues.
The primary contact number for SeekCap is +63 915 239 2083. Customers may also email them at support@seekcap.ph or send a message directly from their website. SeekCap also has an office located at Unit 227 Level 2, One E-Com Center, Ocean Drive, Mall of Asia Complex, Pasay City 1301 Philippines.
In addition to providing customer service through phone and email, SeekCap also offers LiveChat support on their website as well as social media accounts on Facebook and Twitter (@seekcap). These channels allow customers to have their questions answered quickly and conveniently by members of the SeekCap team.
Overall, SeekCap provides multiple channels of contact for its Filipino customers, making it easy for them to get in touch if they have any questions or concerns. This customer-centric approach ensures that all inquiries are handled promptly and efficiently by knowledgeable representatives who are there to help.
How to take a loan in SeekCap?
Fill in the application for a loan.
Confirm the offer. The offer is signed by an SMS code sent to your Get the solution instantly!
Transfer money to a bank account or card in one day!
Additional conditions for granting loans:
the whole process through the Internet, without leaving home;
for Filipino citizens who have reached the age of 21 (majority);
the presence of a permanent registration in the territory of the Philippines;
Reasons for a loan denial:
Poor credit score
You are blacklisted, on debt review or had a judgement against your name
You don't have enough income for the loan you requestedd
Poor track record of credit card or loan repayments
Address - 33f UnionBank Plaza Meralco Avenue, Ortigas Centre, Pasig City, Philippines
Managing structure SeekCap
Founder - Unknown
Co-owner - Unknown
Hi, Im
Maria.L
!
I know everything about the Philippines financial market because I have been working in the financial sector for more than five years.
Please leave review about SeekCap